A Welcome Message from Dr. Charles Alexander
Dear AAP Community,
Welcome to Spring Quarter 2022! This is an exciting time of the year that is filled with celebrations and excitement. We get to welcome the newly admitted students in the Class of 2024/2026, as well as congratulate and celebrate the graduating Class of 2022!
The staff of AAP are also happy to be back in person, while still taking all the necessary precautions to keep each other safe. Some services such as Peer Learning will continue to be offered virtually through the end of the quarter. We are also planning to open offices fully this quarter and would love to have you stop by and meet our staff.
I would like to extend my deepest gratitude to our AAP Staff and student staff for their dedication, flexibility, the care they have given to each other and our students during these challenging times. Their work has enabled AAP to continue to provide academic services and support without interruption. AAP continues to be a leader in higher education at one of the most prestigious and number one public research universities in the nation.
Finally, I extend my best wishes for the new quarter and look forward to all the upcoming celebrations. Go Bruins!

Sincerely,
Dr. Charles J. Alexander
Associate Vice Provost for Student Diversity
Director, Academic Advancement Program
New mural captures campus history and UCLA's future | UCLA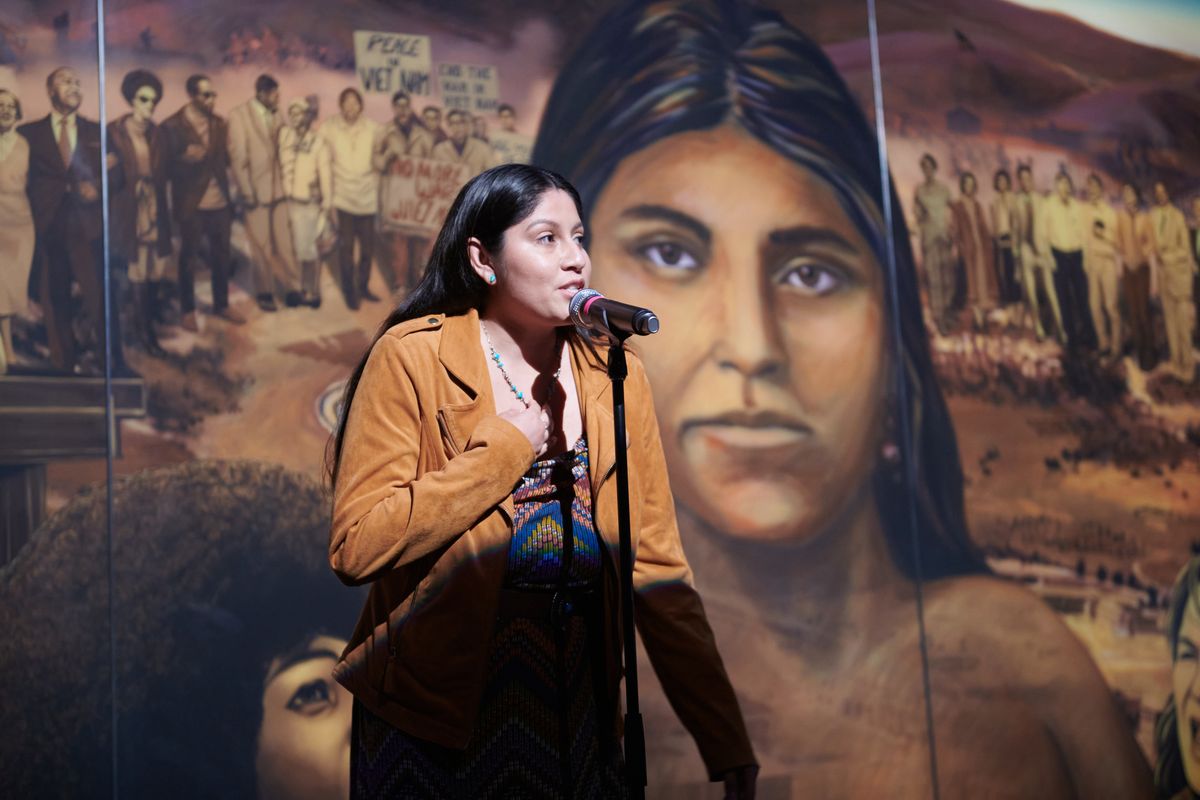 AAP Scholar Desirae Barragan, who is a registered member of the Gabrieleño Band of Mission Indians, Kizh Nation,  at the unveiling of the mural "La Memoria de la Tierra: UCLA" by Judith Baca, UCLA professor emerita and artist. Barragan is a descendent of the person depicted in the center, Toypurina, a Tongva woman who helped lead an uprising against Spanish missionaries.