Eric D. Shaw
Eric D. Shaw is the Director of Housing and Community Development for the City of San Francisco. He graduated from UCLA in 1998 with a bachelor's degree in International Development Studies. Eric first became involved with AAP in 1994, and continues to be an active supporter of the program.
Q&A
How did you first get involved with AAP?
Eric: My journey and connection to AAP started pre-Prop 209. I decided to seek out a program on campus that could assist with all the things I needed to stay in school and on track. During my orientation to AAP, I immediately felt the welcome and safe environment that they had created. They really made it special for you and I'll never forget that.
What does it mean to you to be a part of AAP's history, which now spans back 50 years?
Eric: AAP helped me immensely with my school work. It's a special place that helped me navigate those hard moments. Along with that, the history of AAP has a deeper meaning for me as my mother was a part of the program as well. The program has the authentic intention of helping and focusing on people of color. I've started thinking more about what I am doing to continue the legacy of the program. I still have memories of sitting in the courtyard as an undergraduate and I'm thankful for the time I was able to spend there.
What was your favorite aspect of being a part of AAP?
Eric: The resources and community. AAP staff were patient and provided services like tutoring and peer counseling. They taught me how to think through and learn how to solve problems. It was an additional place to learn and grow at UCLA. You had the space to learn and understand from other students. The sense of community at Campbell Hall is almost indescribable.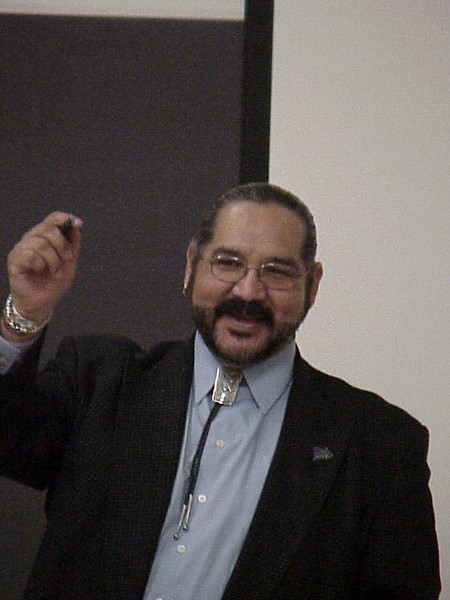 Pictured:
 Alfred Herrera, MPA, Assistant Vice Provost and Director of the Center for Community College Partnerships
What was your AAP experience like and how did it affect your life?
Eric: My major mainly kept me in South campus, but AAP was a reason to head to North campus and connect with fellow minority students. I was able to get tutoring from students who had my same interests and looked just like me. That had a larger impact on my life than I realized at the time. I felt like I was not alone at UCLA. I now reflect and think about staff members, like Alfred Herrera who changed my life. AAP is still a focal point on campus for the black and brown alumni of UCLA. We know that we have that shared experience of AAP and moments in time.
Why is it important to have a community and resource like AAP on UCLA's campus?
Eric: To have a place where you can share values and have a safe space to share those values and feelings, especially with other students of color is so important for students. Students need to know they are supported, problems are solvable, and that they are smart and worthy of education at UCLA.