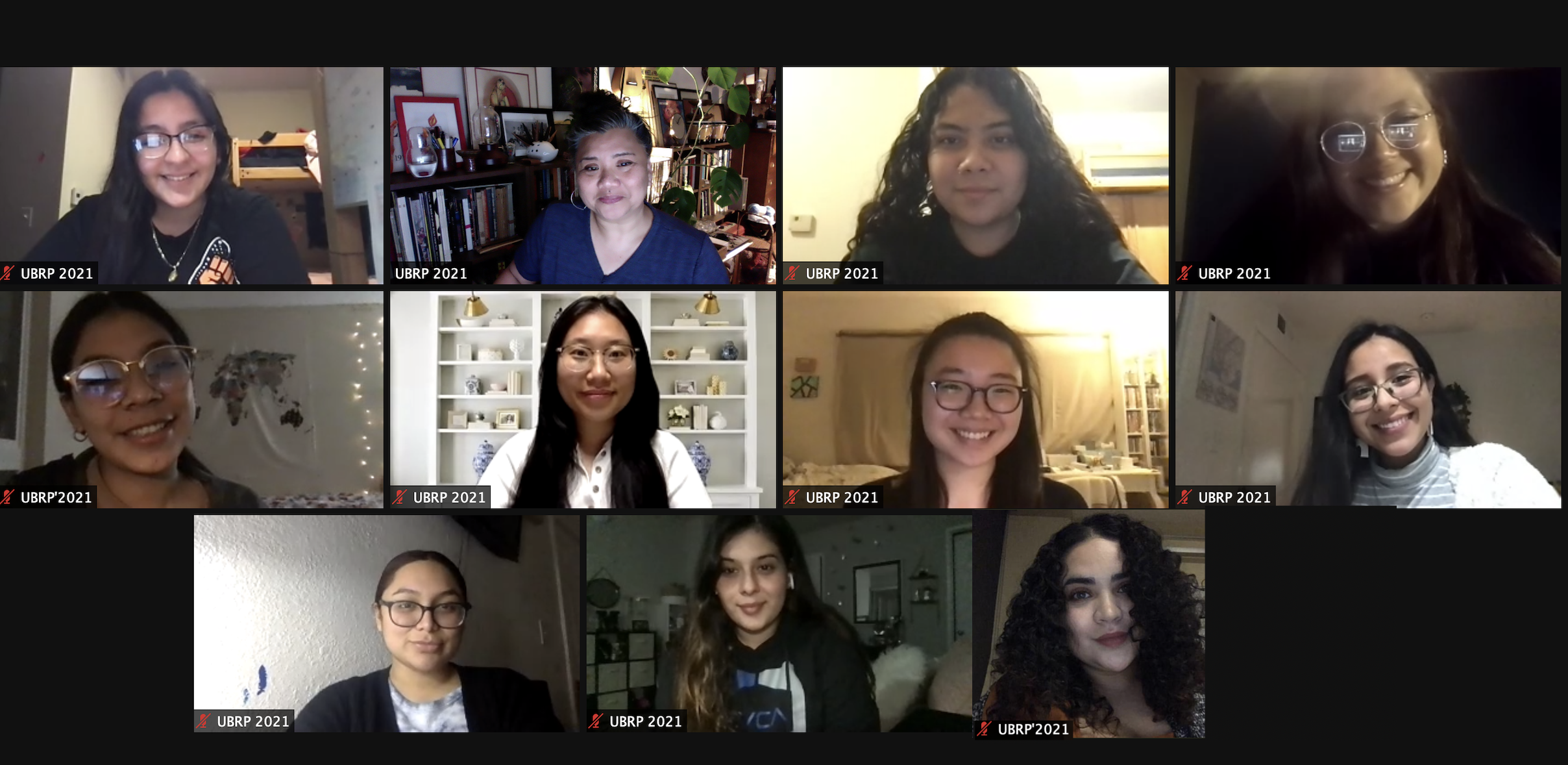 The UndocuBruins Research Program guides undocumented AAP students in their junior or senior year to develop research experience and their graduate school goals. Participants undertake a research project under the guidance of a graduate mentor and a faculty mentor. UndocuBruins will also develop their graduate school applications- curriculum vita, draft personal and professional statements, learn how to obtain strong letters of recommendation, etc. Students who are interested in graduate school and who would like to learn about how to conduct academic research are strongly encouraged to apply.
First, make sure you are eligible to apply.
UndocuBruins applicants must be:
AAP undocumented students
In their junior or senior year (third or fourth year at UCLA). Transfer students are encouraged to apply.
Interested in applying to Master's or Ph.D. programs in any field
After ensuring eligibility, you can apply by using the UndocuBruins Application Form when applications are being accepted.
The program requires a two quarter commitment during the Winter and Spring quarters of the application year.
FALL QUARTER
– Meet with the UndocuBruins Research Program Coordinator
– Submit Application by using the UndocuBruins Application Form
WINTER QUARTER
– Enroll in the weekly UBRP 2-unit Honors Collegium 193A seminar
– Attend weekly one-on-one meetings with the UBRP Coordinator
– Seek and secure faculty advisor for independent research
SPRING QUARTER
– Enroll in independent research course with a faculty advisor – Student Research Program (SRP 99) course or a departmental 199 course
– Attend one-on-one and cohort meetings with the UBRP Coordinator
– Submit and present research at the annual UCLA Undergraduate Research Week
Graduate Mentor Bio – Lupe Lopez Hernandez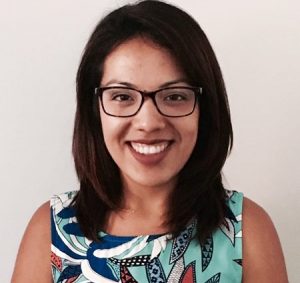 I am very excited about being this year's UndocuBruins Research Program Cohort Coordinator! I am a doctoral candidate at the Graduate School of Education & Information Studies in the Human Development and Psychology Division. I use social justice frameworks to explore how immigration experiences shape the development of immigrant-origin youth. I am originally from Chicago, but I fell in love with many aspects of Southern California, including the people, the diverse food scene, and stunning mountains and beaches!
In my effort to make this year's cohort an inclusive learning environment, I want my UndocuBruin researchers to feel safe, celebrated and welcomed on campus and the program. I am committed to teaching you the foundations of research, navigating academia and graduate school, and using these skills in all aspects of your life! Please join me this year in the Undocbruins Research Program, and I promise you we will have a blast learning about research and graduate school!
To learn more about the UndocuBruins Research Program and the application process, email cohort coordinator, Guadalupe Lopez Hernandez LLopez@college.ucla.edu.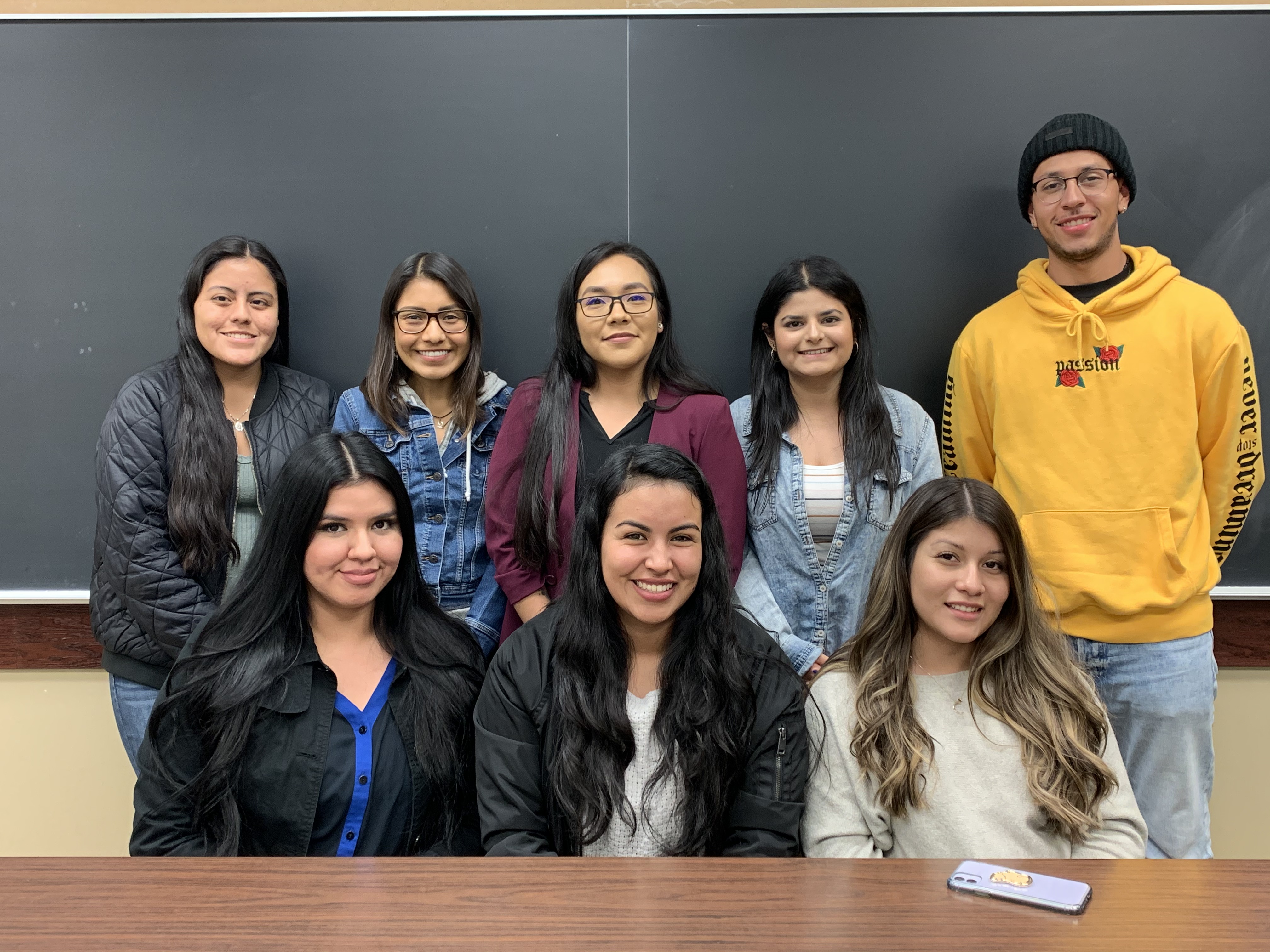 2019-2020 cohort: Dana Herrera, Francisco Osuna Reyes, Jaqueline Lopez, Karla Escobedo, Maria Molina, Martha Fuentes Guzman, Metzli Sanchez, Rosario Ordaz and Diana Vallejo.