Educators for Tomorrow (EFT) is a program dedicated to assisting new generations of educators who are committed to academic excellence and aiding underrepresented and underserved communities with access, opportunity, and equity. The program seeks students who wish to pursue careers in educational research or the following areas within K-16:
Teaching
Student Affairs
Higher Education Administration
Educational Policy
Under the guidance of a graduate mentor, EFT Scholars develop research skills and design their own research project informed by an educational internship site. In addition, EFT Scholars explore and learn about graduate degree programs in Education. Upon the completion of the program, students present their final work at UCLA Undergraduate Research Week and are prepared to apply to graduate school.
FALL QUARTER
WINTER QUARTER
Enroll in the EFT weekly 2-unit honors seminar (HC 193A)
Attend weekly one-on-one meetings with the EFT Program Coordinator
Learn about graduate programs in Education and required entrance exams
SPRING QUARTER
Enroll in a 4-unit departmental 199 Independent Studies course (e.g., EDUC 199)
Attend weekly one-on-one meetings with the EFT Program Coordinator
Complete an internship at an educational site related to their EFT research project
Students present their work at the annual UCLA Undergraduate Research Week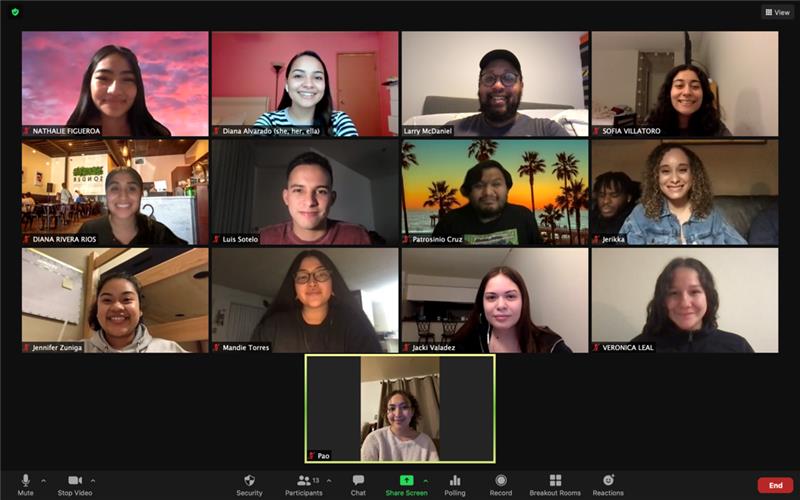 2020-2021 Educators for Tomorrow Cohort (in alphabetical order): Diana Alvarado, Paola Benitez, Patrosinio Cruz, Veronica Leal, Martha Gomez Mora, Dianna Rivera Rios, Luis Sotelo, Jerikka Thomas, Mandie Torres, Jacki Valadez, Sofia Villatoro, Jennifer Zuniga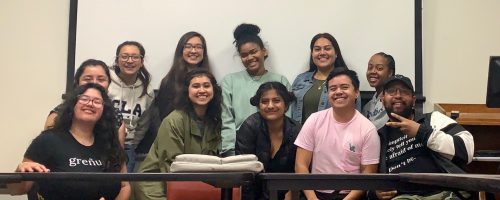 2019-2020 Educators for Tomorrow Cohort: Bessie Sanchez, Carolina Elias, Crystal Soriano, Danielle Espinoza, Esmeralda Aldaz, Giovanna India, Kayleah Kellybrew, Martha Xuncax, Shanyn Chapman and Vick Garcia. 
In order to be eligible to apply for EFT, applicants must:
Be an AAP student
Have junior or senior year standing at the time of applying
Plan to apply to graduate/professional programs within the field of Education
Have interest in conducting independent research
Demonstrate commitment to social justice
After ensuring eligibility, you can apply by using the EFT Application Form when applications are being accepted.