The AAP Research, Assessment and Evaluation (RAE) unit is charged with designing, implementing, and troubleshooting database applications for tracking and monitoring progress and quantitative outcomes of all AAP students, as well as the activities of AAP. We provide data and data analysis to all AAP Unit Directors and maintain student tracking software to assist in student advising and reporting statistics.  We oversee the creation of digital applications for the collection of data from students and faculty; and manage an active interface across units for mass data collection, transfer, and input for AAP student tracking. In addition, we generate descriptive data for reports, including federal grant annual performance reports, provide data administration and support to ensure that data sources are accurate and readily accessible to AAP staff, recommend database policies and procedures, identify and provide solutions for technological needs of AAP staff and students, and serve as liaison between AAP units.
RAE continuously engages with UCLA's University Information Technology Team (UIT) to enhance our student management software programs. Real time cohort rosters and utilization reports are generated and used to facilitate formative and summative programmatic adjustments. This process is ideal to make  "comparative analysis and longitudinal study, documenting the academic profile of AAP students by major, grade point average, class standing, ethnicity, and gender; for documenting the number of AAP students engaged in undergraduate research, participating in College Honors, completing Departmental Honors, taking part in Education Abroad, and participating in service learning; and for documenting the number of AAP students entering graduate and professional schools.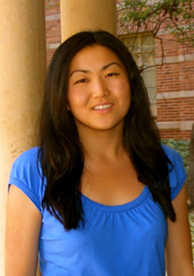 Alice Ho
Director of Research, Assessment and Evaluation
Alice Ho (she/her/hers) is the Director of Research, Assessment and Evaluation in UCLA's Academic Advancement Program (AAP) where she oversees many initiatives, including the Ronald E. McNair Research Scholars Program, that support first-generation, low-income undergraduate students of color as they prepare for graduate school. She also serves as the Curriculum Coordinator of UCLA's Freshmen and Transfer Summer Programs and leads AAP's research and assessment efforts. In the Division, she has also worked with the Center for Educational Assessment where she managed UCLA's Senior Survey and worked on assessments of undergraduate curriculum, programs, and various grant initiatives. She has extensive institutional research, consulting, and leadership experience. She earned her Ph.D. and M.A. in Education - Human Development and Psychology and her B.A. in Psychology with an Education minor, all from UCLA. She is a proud AAP alum who is committed to equity, diversity, inclusion, and access.
Academic Advancement Program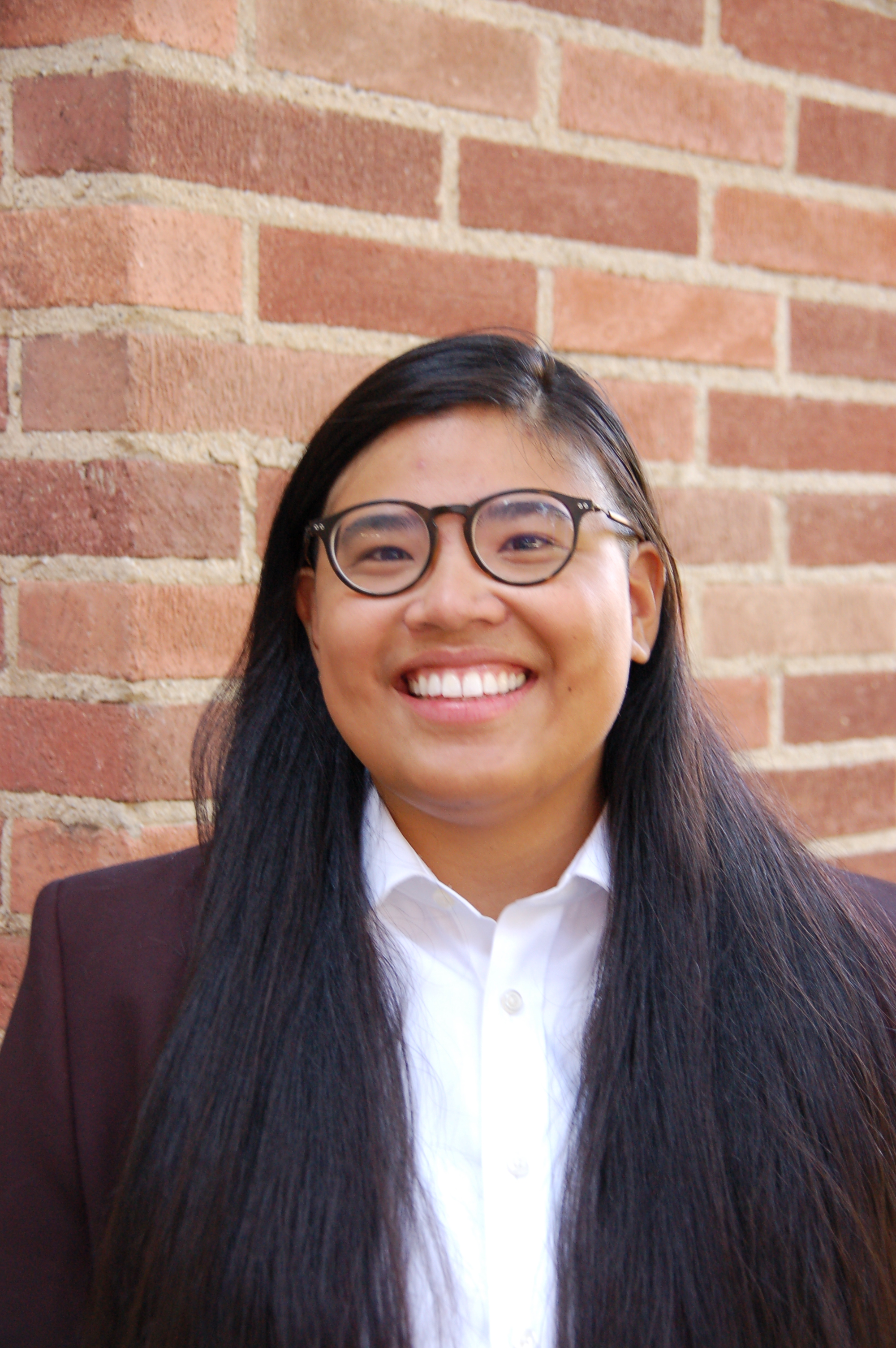 Lauren Ilano
Assistant Director of Research, Assessment and Evaluation
Lauren Ilano is the Assistant Director of Research, Assessment and Evaluation at UCLA's Academic Advancement Program (AAP) where she coordinates the management, development, and administration of AAP-wide survey efforts and assessment projects. Prior to joining AAP, she was a research analyst at the Student Affairs Research and Information Office (SAIRO) at UCLA and a former AAP Graduate Student Mentor. Lauren holds a Master's and Ph.D. in Education from the Higher Education and Organizational Change division at UCLA.
Academic Advancement Program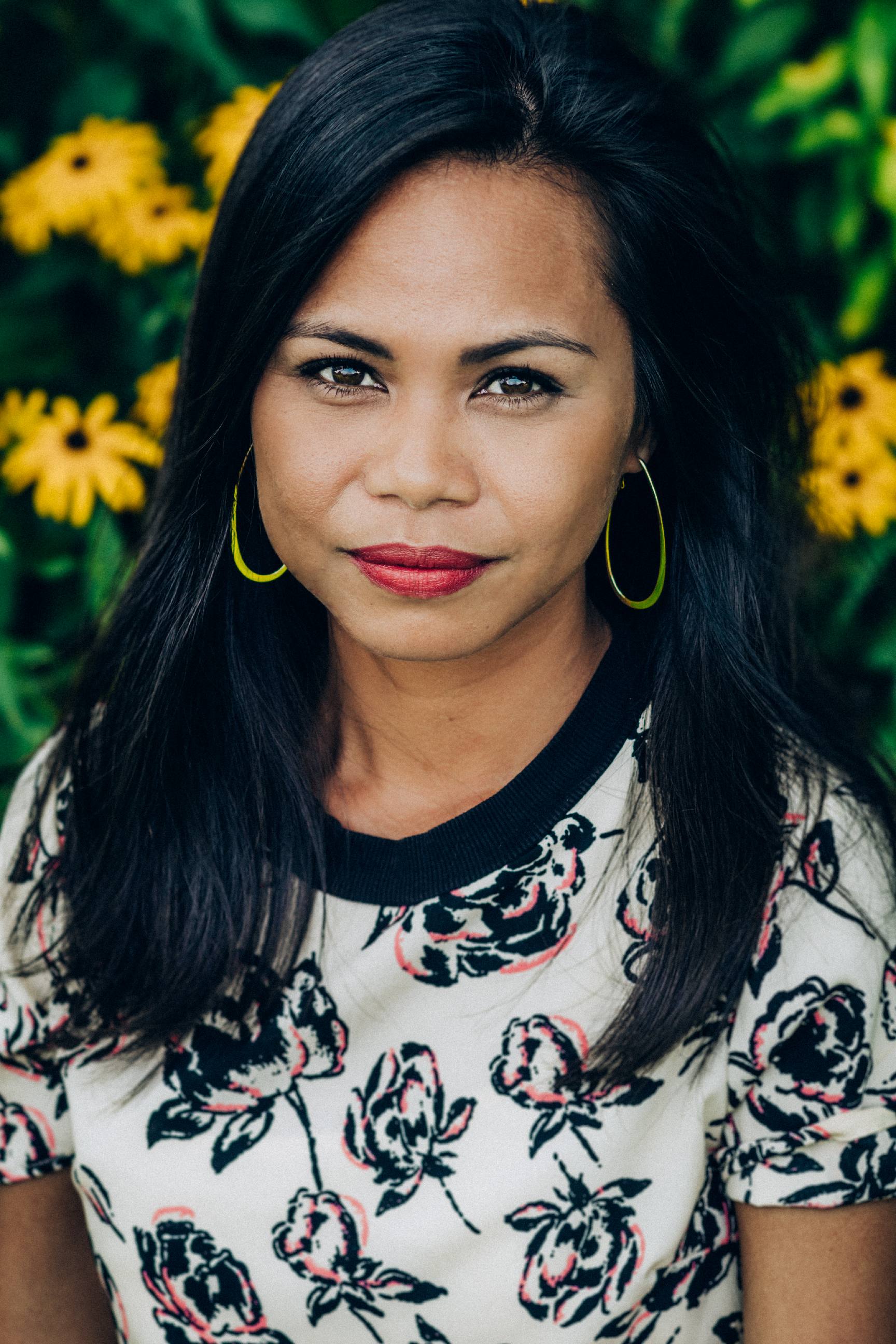 Shena Sanchez
Graduate Student Researcher
Shena Sanchez is a Ph.D. candidate in Urban Schooling at UCLA. She is the founder of the Lavender Girls Project, a mentoring and research group—for and with urban adolescent Girls of Color—that explores their K-12 experiences and postsecondary aspirations. The Lavender Girls Project is grounded in educational justice, Womanism, and an ethic of love and care, where the voices and narratives of Girls of Color are centered. Shena uses Critical Race Feminisms to examine the ways in which policies and practices are racialized, gendered, and classed to create adverse learning conditions for Girls or Color. Shena completed her master's degree in international education policy from Peabody College, Vanderbilt University and her bachelor's degree in English literature from Roanoke College.
Academic Advancement Program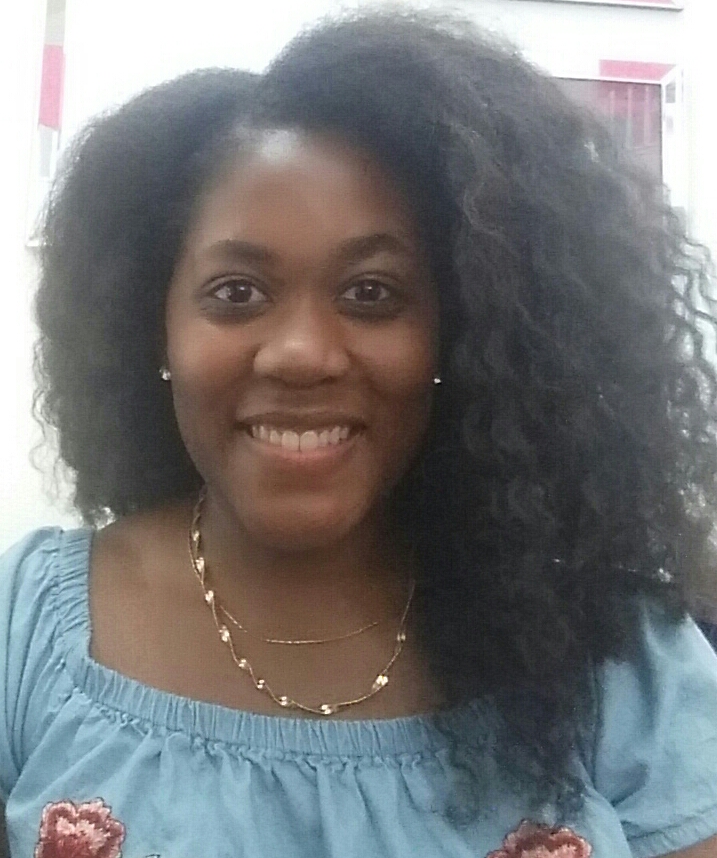 Camille Smith
Graduate Student Researcher
Camille Smith is a Ph.D. student in Higher Education and Organizational Change at UCLA. As a budding research, assessment and evaluation professional, she seeks to supply research and data for informed decision-making on college campuses. She applies psychological theory to advocate for student success, social justice in higher education and the empowerment of underrepresented minorities on college campuses. She comes to UCLA from the University of Michigan where she completed her master's degree in Higher Education Institutional Research. She obtained her bachelor's in Interpersonal and Organizational Communication from USC.
Academic Advancement Program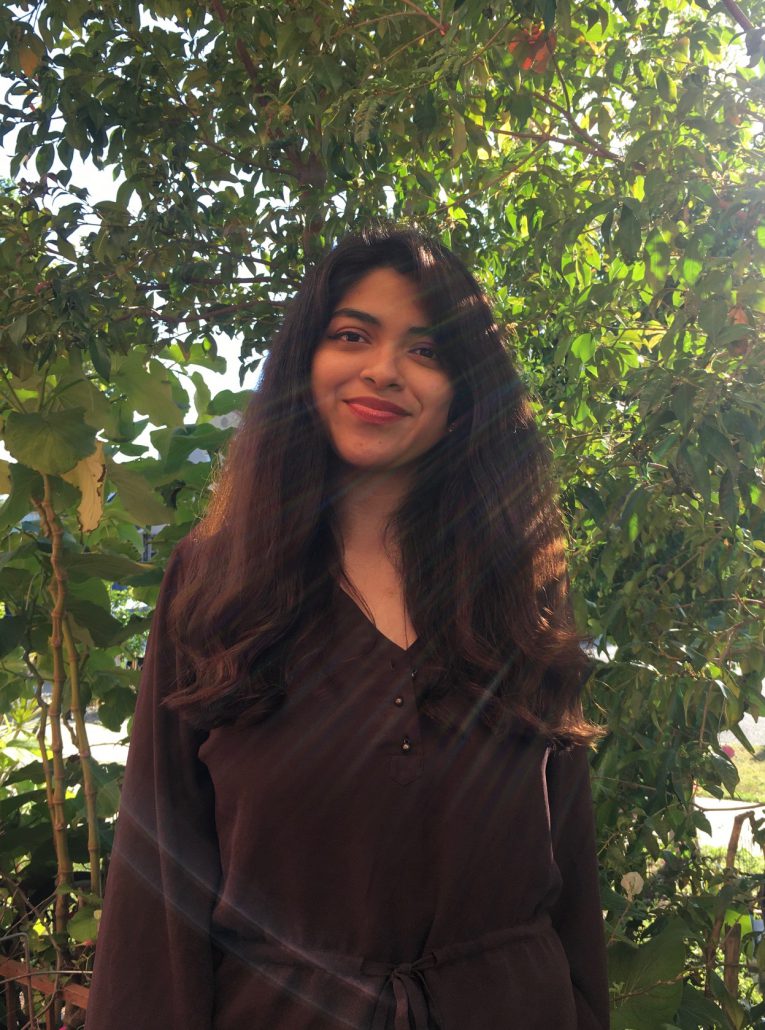 Sara Cruz
Undergraduate Research Assistant
Sara (she/her) is a third-year undergraduate majoring in Psychology with a minor in Education Studies. She is a proud transfer from Santa Monica College and UCLA Alumni Scholar. On UCLA's campus, she is a part of Latinas Guiding Latinas, Alumni Scholars Club, Women's Empowerment Coalition, and the California Public Research Group. In her spare time, she enjoys practicing mindfulness meditation and painting.
Academic Advancement Program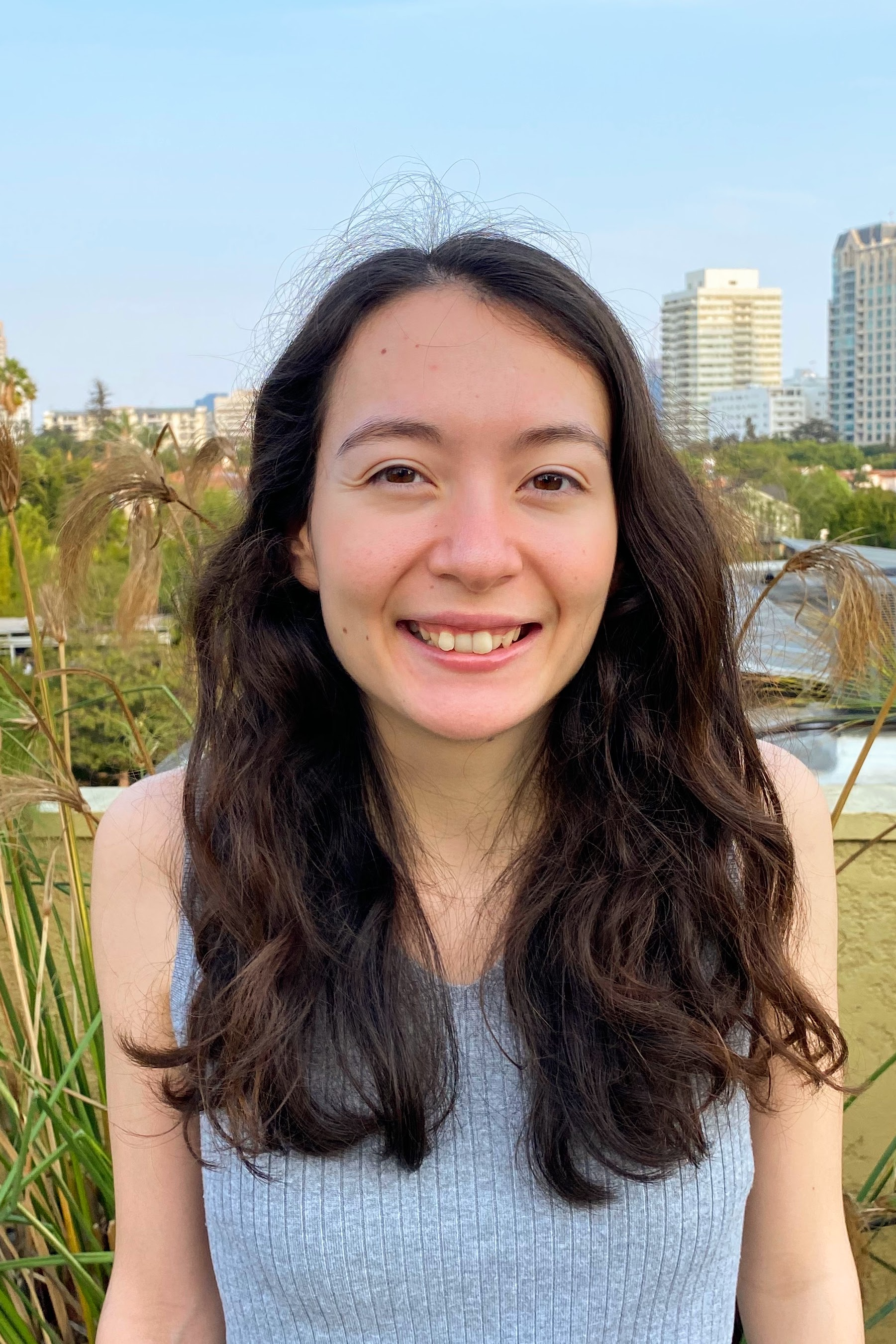 Sukai Kato-Hopkins
Undergraduate Research Assistant
Sukai Kato-Hopkins is a 4th year undergraduate majoring in Applied Linguistics with a double minor in Cognitive Science and Education Studies. She is a Yanai Tadashi Foundation scholar from Nara, Japan. Her identities guide her interest in the role that institutions play in structuring students' identities on campus, particularly in regards to multiracial students. On UCLA's campus, she is involved in different aspects of higher education as a Cub Tour Guide for K-8th graders, a New Student Advisor for orientation, and a Peer Learning Facilitator at AAP.
Academic Advancement Program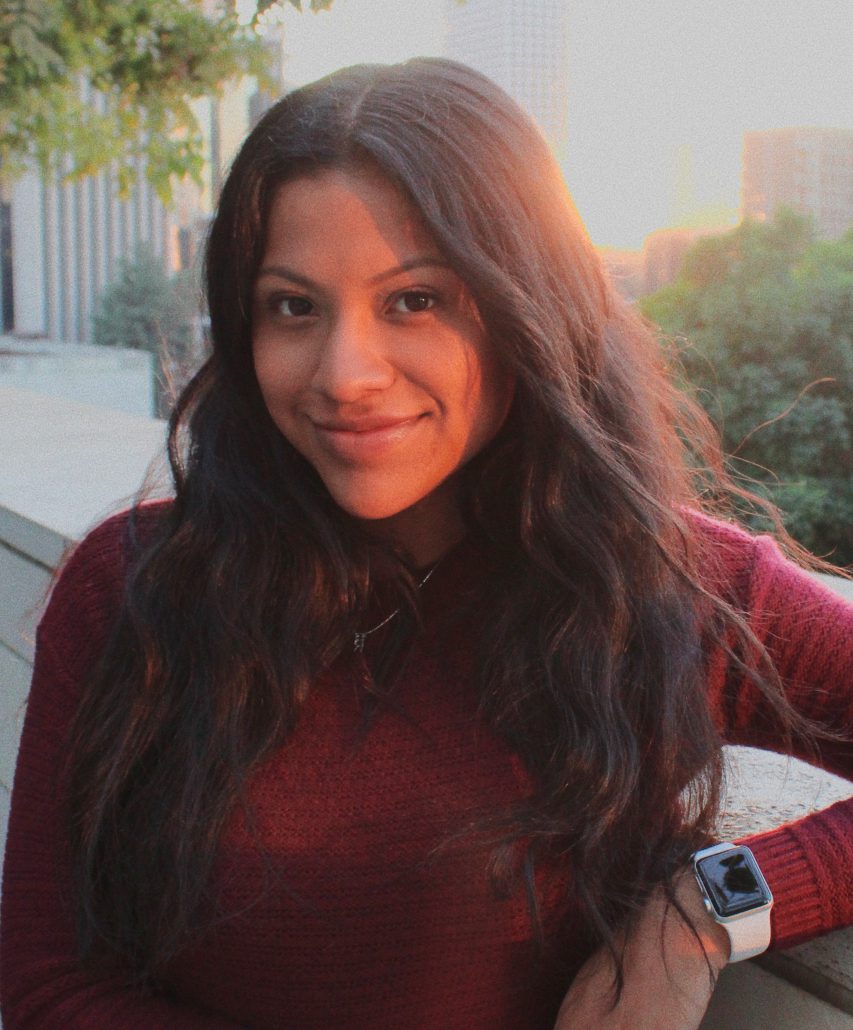 Marilyn Martinez
Undergraduate Research Assistant
Marilyn Martinez is a third-year transfer student majoring in Sociology and minoring in Chicana and Chicano Studies. She proudly transferred from Pasadena City College where she received three associate of arts degrees with administration honors in Sociology, Social and Behavioral Sciences, and Psychology. She is a Regent and Center for Community College Partnerships (CCCP) Classic Site scholar from Glendale, California. Currently, she volunteers as a student notetaker at the Center for Accessible Education (CAE). After receiving her bachelor's degree, she hopes to attend law school to better serve her community and advocate policy change that will improve the lives of many undocumented individuals and their families.
Academic Advancement Program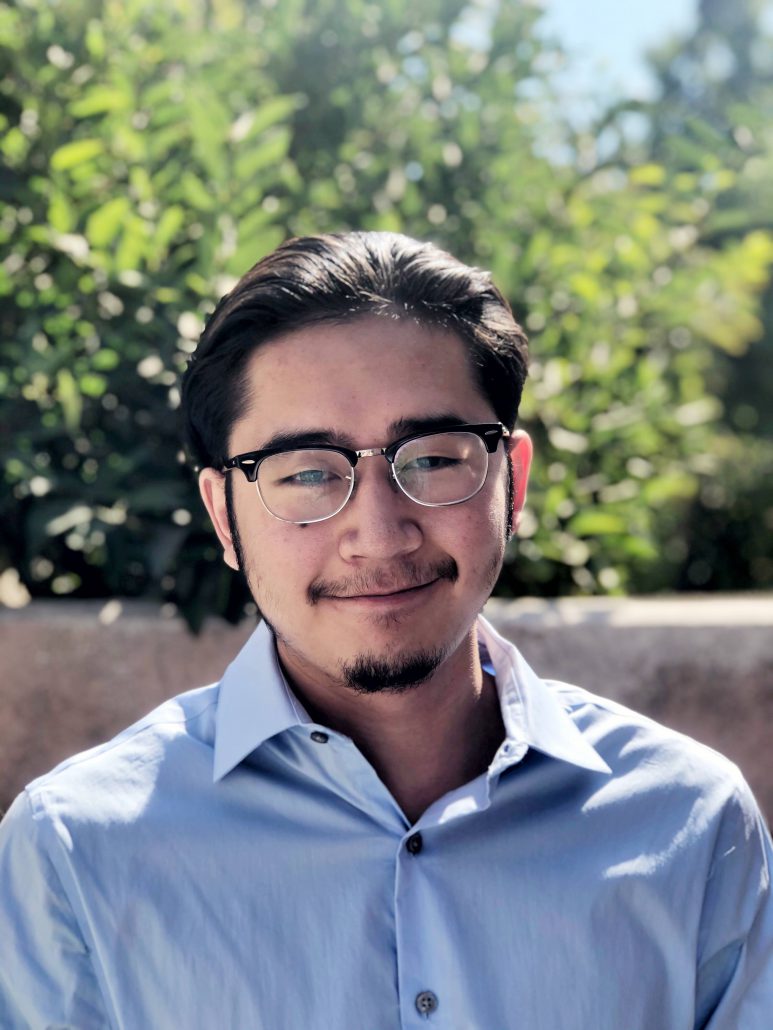 Aaron Sokthavy Tann
Undergraduate Research Assistant
Aaron Sokthavy Tann is a first-generation college student, 3rd year undergraduate, and 1st year transfer majoring in Communication. Through AAP, he has been involved with the CCCP Scholars Program, as a Men of Color SITE scholar, and the Transfer Summer Program. As a Southeast Asian, Khmer American student at UCLA, he has been involved with the Southeast Asian Campus Learning Education and Retention (SEA CLEAR) project and the United Khmer Students as both an intern and mentor. The impact that educational programs have had on him inspire him to pay it forward through similar involvements, including research. He is a Transfer Alliance Program Scholar and a proud alumnus of Citrus College.
Academic Advancement Program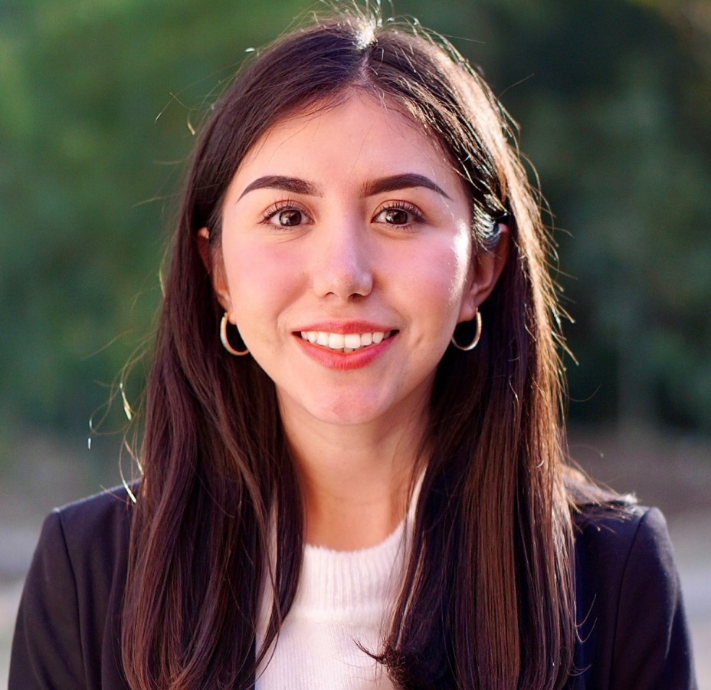 Cossette Perez
Undergraduate Research Assistant
Cossette Perez is a 3rd-year Cognitive Science major with a specialization in computing. For the entirety of her life, she has been constantly traveling between Tijuana, Mexico, and San Diego, where she obtained the majority of her education. As a Research Rookies alumni, Cossette spent her previous year analyzing the coping mechanisms of transborder students across the Mexican-American border. She is currently working as an AAP Peer Counselor and a Financial Director for the club Latinas Guiding Latinas, a club that empowers young Latinx students from underserved communities in East Los Angeles to attend a higher education. To continue pursuing her interests in serving underrepresented communities, Cossette is the Co-site leader of Alternative Breaks and is leading the site to San Juan Texas to advocate and spread awareness for immigrant rights for the Spring of 2021. In her free time, she enjoys expressing her creativity through different makeup looks and is working on getting her Beauty 1 certificate through Shaw Academy.
Academic Advancement Program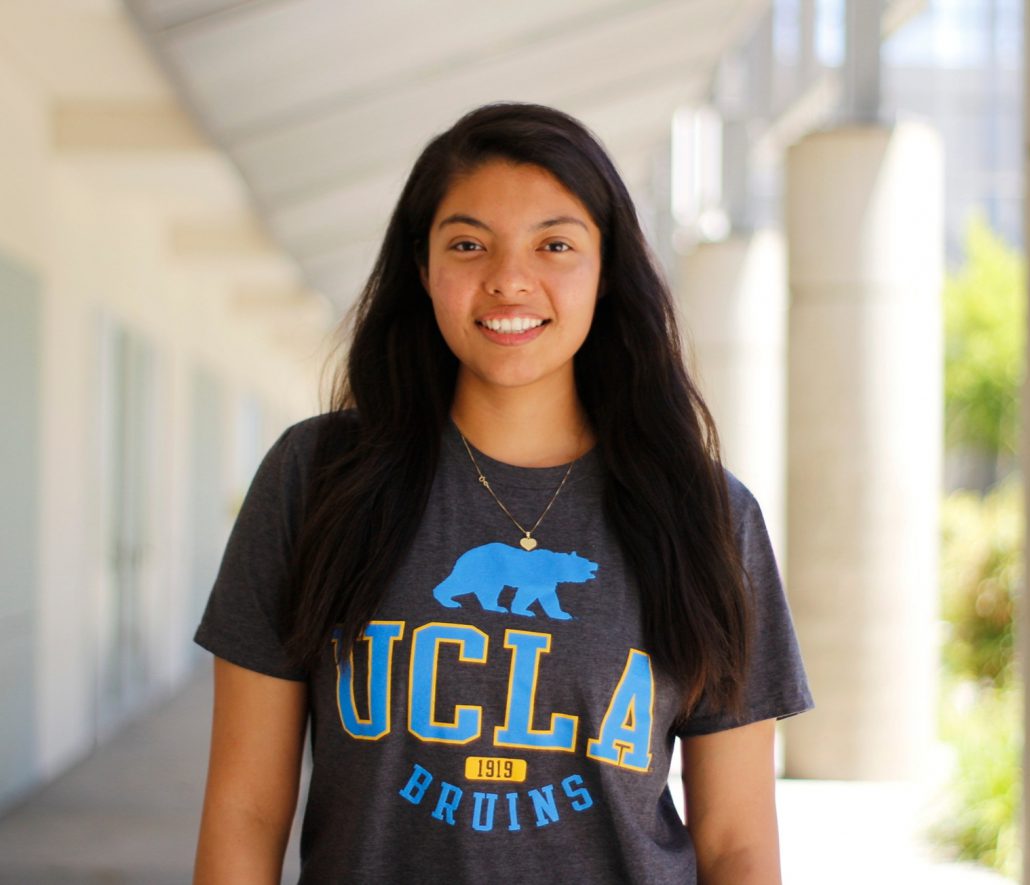 Adriana Jaramillo
Undergraduate Research Assistant
Adriana Jaramillo is a 2nd-year transfer student majoring in Psychology and double minoring in Education Studies and Chicano/a/x Studies. As a Santa Monica College alumna, she served as a femtor to middle school girls of color for two years, facilitating workshops to demystify the college experience. At UCLA, she is a peer femtor in the Center of Community College Partnerships (CCCP), helping community college students transfer into four-year institutions. Her prior and current experiences as a femtor guide her research interests by reflecting on the ways gender intersects with race, sexuality, and class to create unique barriers for women and girls of color. More specifically, how do gendered experiences of first-generation women and girls of color influence their perceptions of college access and educational equity when fostering a college-going culture. Additionally, how can those experiences serve to critique higher ed policies and mentorship program politics in order to increase the retention and transfer rates of community college women of color. In her free time, Adriana likes to go on long hikes, listen to crime podcasts, and try new foods.
Academic Advancement Program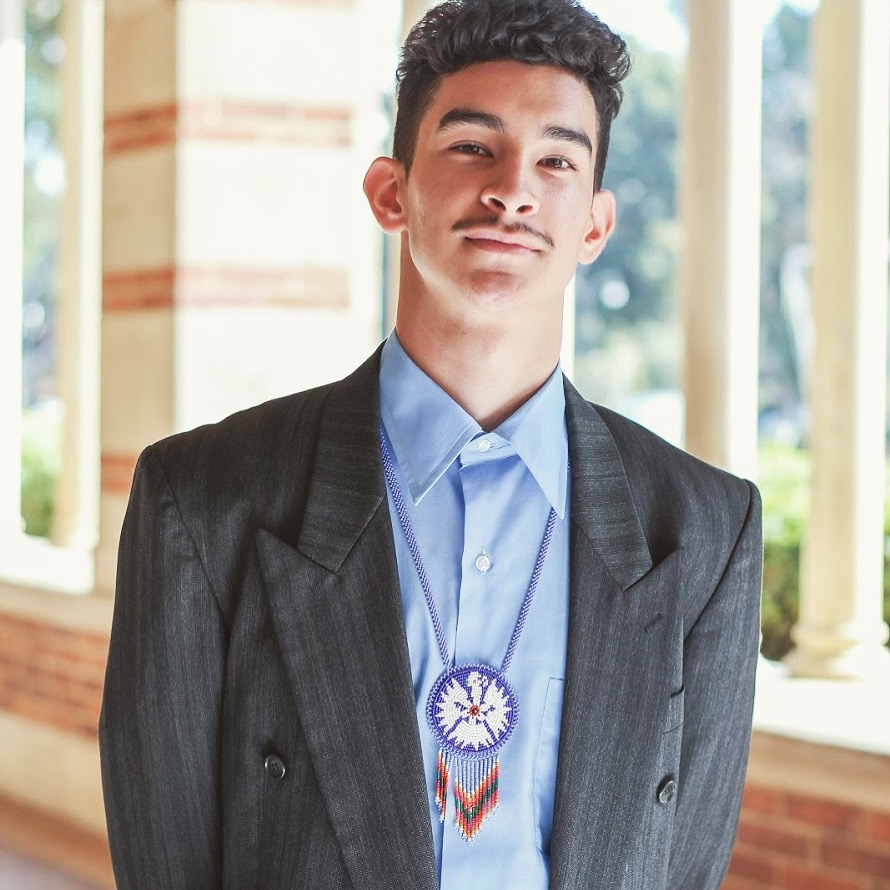 Brian Zamora
Undergraduate Research Assistant
Brian Zamora is a lifetime San Fernando Valley resident (Tataviam lands) with roots in Jalisco, Mexico by way of both his parents. He is a current senior Ronald E. McNair Scholar at the University of California, Los Angeles. Through this position, he writes about critical pedagogy and localized methodology as a framework to explore informalized learning systems against the backdrop of racialized and urbanized communities like his. He shares his passion for learning as an organizer for the Freedom Skool, a committee of the Eagle and the Condor Liberation Front. In his spare time, he enjoys finding sampled jazz music used in hip-hop albums and going to his favorite self-care outlet: the barbershop. He is a Jack Kent Cooke Undergraduate Transfer Scholar and proud alumni of Los Angeles Mission College.
Academic Advancement Program
Current AAP Student Profiles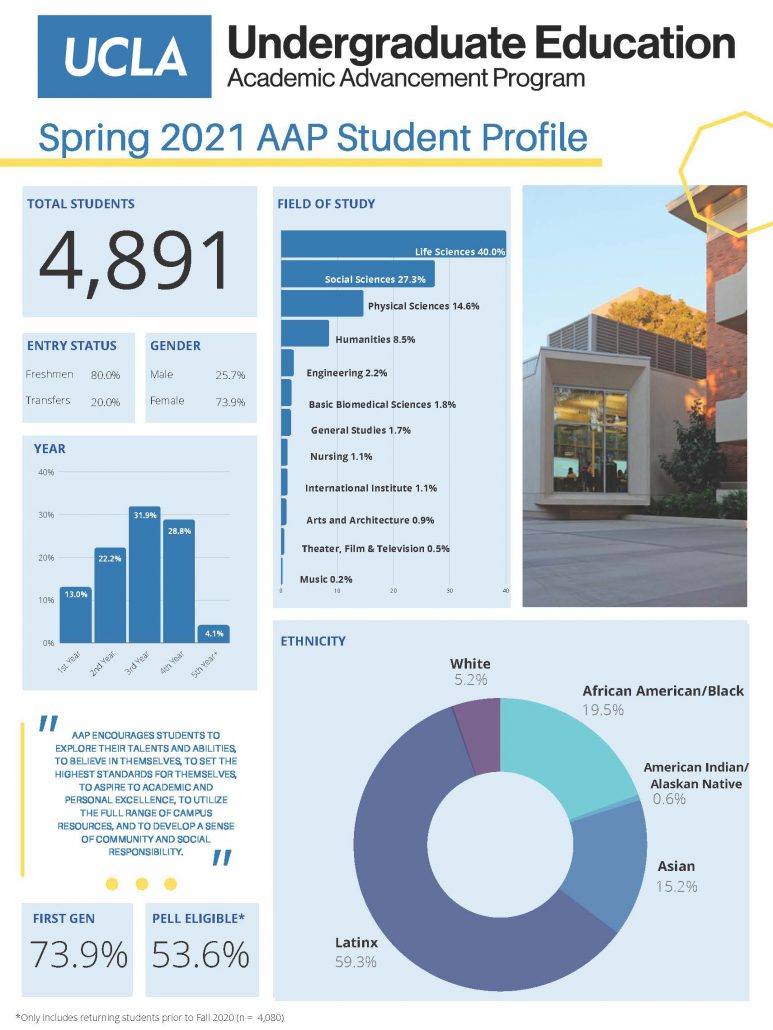 AAP Research, Assessment and Evaluation Unit Research Assistant Applications are currently closed. Please check back in Fall 2021!
AAP's Research, Assessment and Evaluation Unit invites AAP students who are interested in conducting research about AAP to apply to be an Undergraduate Research Assistant for the 2020-2021 academic year. Research assistants will work alongside fellow undergraduates and graduate student mentors. Research Assistants are expected to commit 10hrs/week to assigned research activities. Potential projects include AAP Transfer Students, CCCP Scholars, Pre-Health Students, AAP Senate Review, Data Dashboards, and more! No previous research experience is required. SRP 99 course credit is available!
Undergraduate Research Assistants will have opportunities to collect and analyze data, learn data analysis and visualization software, and gain marketable research skills. Additionally, RAs will benefit from research methods workshops and mentorship from RAE staff.
Eligibility: Application is open to second-year students and all transfer students. Applicants must AAP Members. No previous research experience is necessary.
Application available at www.tinyurl.com/AAP-RAE-2020-RAs. To access and submit application, please make sure to log into your g.ucla.edu account.
APPLICATION DEADLINE: October 23 at 12 noon PDT. Interviews for selected candidates will take place in November 2020.
Please direct any questions to aaprae@ucla.edu.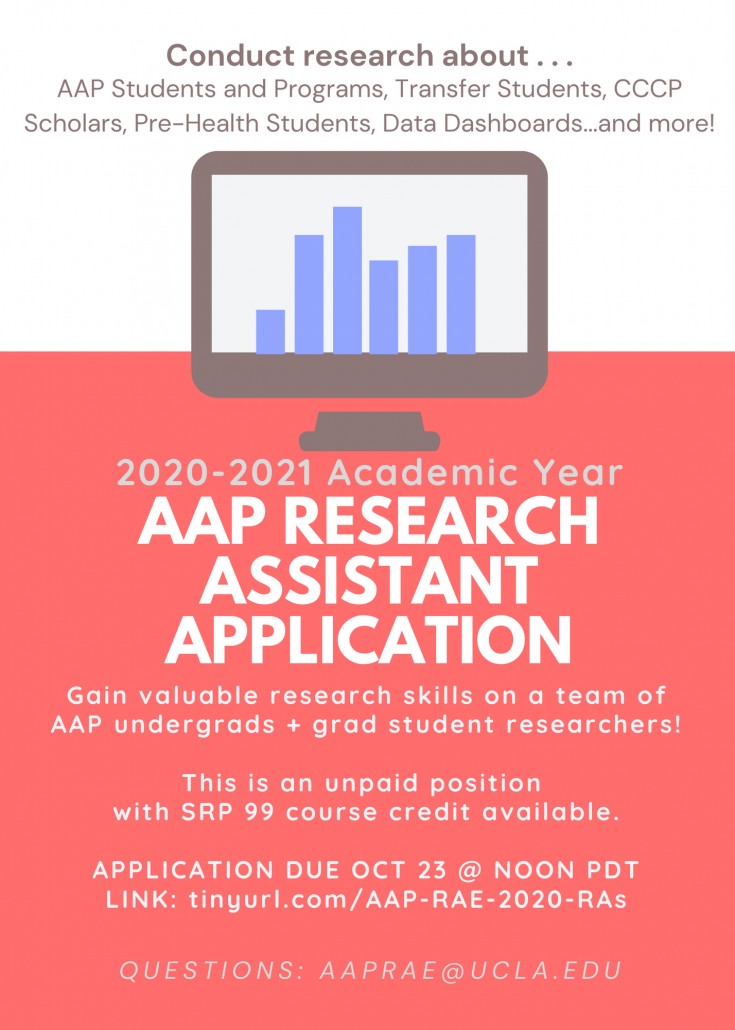 AAP's Research, Evaluation and Assessment unit accepts data requests from UCLA campus stakeholders seeking information about AAP students and programs.
Please see our Reports and Data page for AAP student demographic breakdowns by quarter.
To submit a data request, please access our data request form here. For questions about data availability, please contact RAE at aaprae@g.ucla.edu.